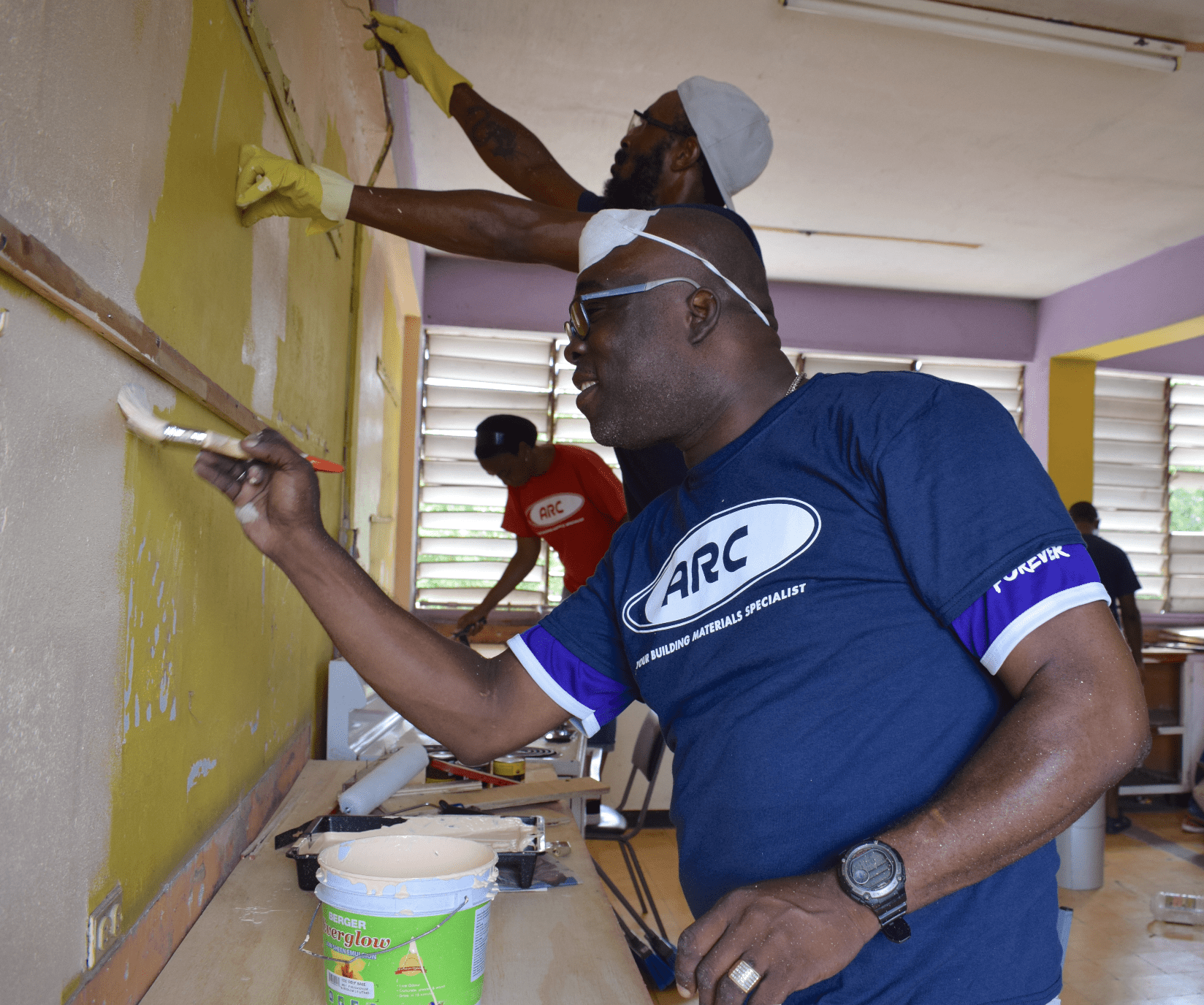 It was a day of fun, fellowship and hard work as members of ARC Manufacturing Ltd joined forces with representatives from the Hunt's Bay Police Station and the Police Youth Club to renovate and repair sections of the Haile Selassie High School in Kingston.
The move which came amidst prolonged violence in the community saw the Spanish Town Road citizens and school body giving their support to paint and repair the male and female bathrooms, do a complete overhaul of the Home Economics classroom and bathroom, as well as the cosmetology department. The school is set to undergo further renovations, as it provides a haven for students from surrounding communities.
ARC Manufacturing said it strives to be a pillar of support for the community by taking on projects aimed at improving the lives of citizens in the area, especially children.
"We don't want to just exist in our community, we want to be felt. ARC is known as the building materials specialist but we want to also be known to build relationships in communities across Jamaica", states Executive Chairman, Norman Horne.
ARC employs more than 350 workers, with over half of its workforce originating from the surrounding area. ARC Manufacturing is a leading manufacturer of premium-quality building materials and serves both domestic and international markets.
Published by Loop Jamaica.