Our Vision
To strive for a strong correlation between economic prosperity and improved social conditions for a contemporary Jamaican society.
Our Mission
To achieve our economic goals by deploying the company's assets, philosophy and human resources, to become the leading manufacturer and distributor of building materials in Jamaica.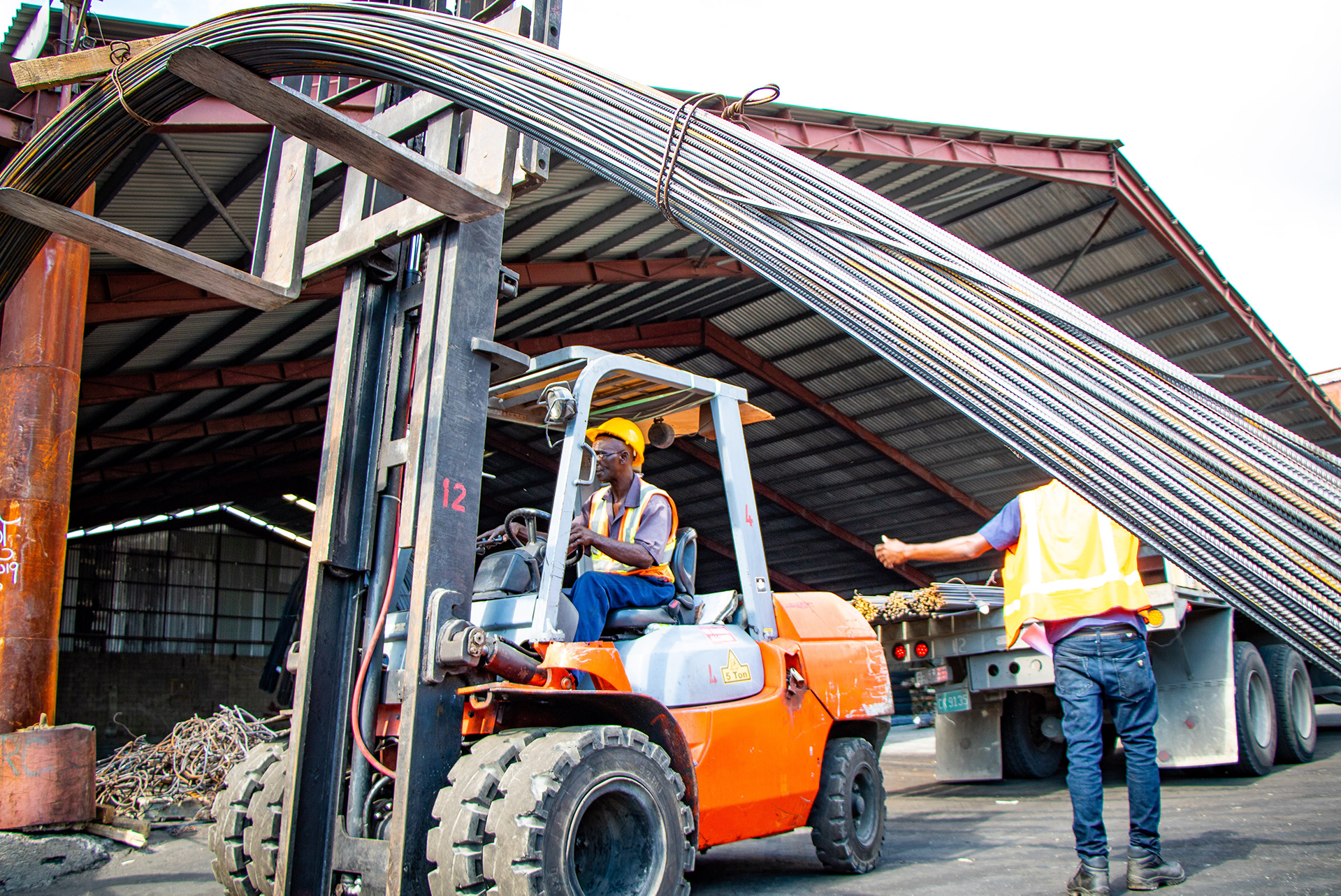 ARC Manufacturing Limited (ARC) specializes in the manufacturing and distribution of building materials and is the leading manufacturer of common wire nails and the sole manufacturer of binding wire in Jamaica. The company also manufactures barbed wire, quarter wire, binding wire, fabric mesh, nails, chain link fencing, tracks & studs, purlins, circular & industrial zinc, roofing tiles, hurricane straps, and other roofing products. Products distributed include its full line of manufactured products, as well as cement, concrete blocks, structural steel, rebars, merchant bars, plywood, hardboard, cement board, furniture ply, plumbing and electrical supplies, steel plates, paints, furniture lumber, and hundreds of retail items.
ARC is one of Jamaica's most customer and market-oriented companies and is the employer of choice for over three hundred (300) employees. The majority of its employees reside in the surrounding communities to its Bell Road location.
Its competitive advantages include the Lumber Treatment, which is one of the most modern in the region as well as the Metal Slitting Plant – the only of its kind in Jamaica.
Furthermore, the company offers superior delivery service island-wide, affordable prices, and maintains excellent business relationships.