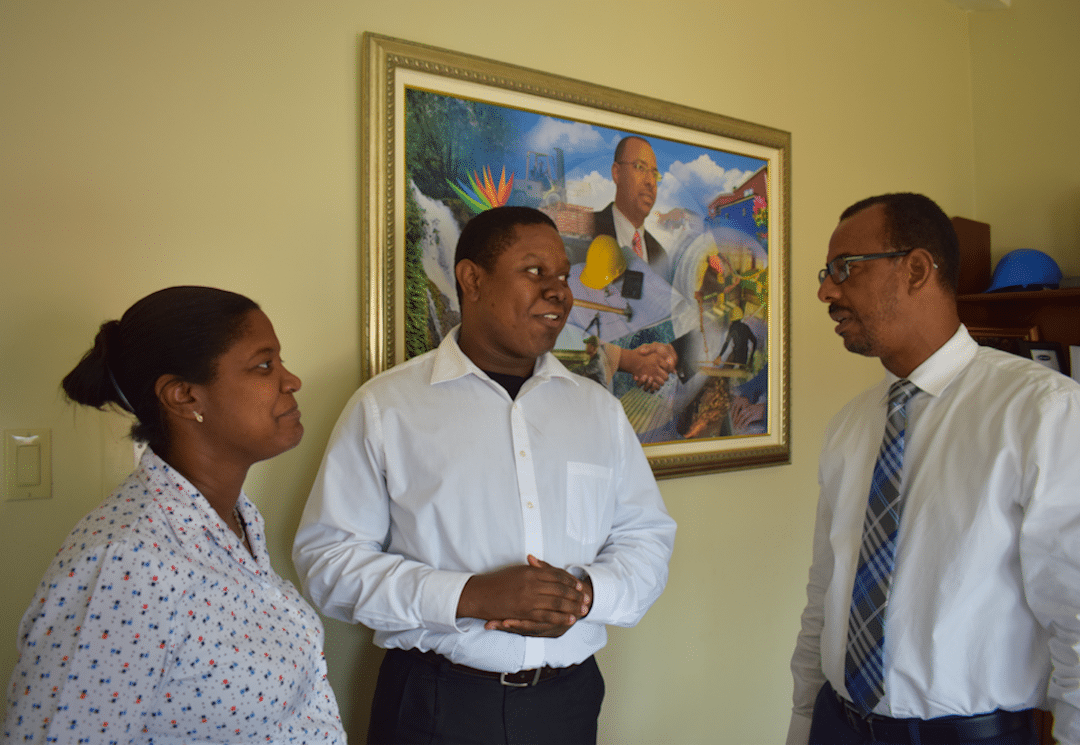 Kingston, Jamaica—Friday, September 7, 2018: A devoted family man, Norman Horne, Executive Chairman at ARC Manufacturing Ltd., has always been committed to developing not just his employees, but their families as well. One of the ways in which Horne does this is through an annual summer internship programme at ARC Manufacturing, which is open primarily to the children of staff members.
The programme, which runs from July to August each year, gives the participants an opportunity to gain invaluable work experience in all areas of the manufacturing business. From Information Technology, Finance and Administration to Sales and Manufacturing, over 20 youngsters this year got the chance to learn and earn during the summer months.
"Children must learn from early to manage their own economies if they're going to survive in today's world," Horne, a father of seven, stated. "This internship programme is not just to help the children of my team members to earn something for themselves; it also gives them the chance to see how their parents make a living and inspire to start doing so for themselves."
Horne added, "One of the most important things to me in this internship programme is that the children are given actual work to do. I want them to think, solve problems, speak up and contribute, instead of just completing the mundane day-to-day tasks like filing and photocopying. When they leave ARC at the end of the summer, I want to know that they have actually learnt something valuable, and are on their way to discovering their true passions."
For Choanne Bailey-Kidd, Senior Manager of International Business and Inventory, her 22-year old son Jelani, has been part of the programme for the past five years. Now in first year at the University of Technology, Bailey-Kidd shared that Jelani practically grew up at ARC.
"ARC Manufacturing has given Jelani a lot of exposure to the working world," Bailey-Kidd said. "He has worked in so many different areas of the business that I'm sure that when it's time for him to get a full-time job, he will make a seamless transition because of his experience at ARC."
Similarly, Security Manager, Moses Sutherland, observed that the programme had a positive impact on his 17-year-old daughter, Camille.
"This internship programme is really a great initiative," Sutherland stated. "The fact that my family benefits in this way shows that I am appreciated by the company, and my daughter has also been able to benefit from her experience here. She has learnt the value of punctuality, finishing her tasks on time and team work, and that will prepare her to excel in school, and later, the working world."
For Office Attendant, Elaine McKenzie, the internship programme has been a huge help financially. McKenzie shared that her son, Mosiah, was able to pay his entry fee for University from his earnings, and also make a contribution to the household.
"Back-to-school time is usually very stressful, and that's something all parents can relate to," said McKenzie. "So, the fact that ARC was willing to hire my son as an intern, and pay him, has really been a big help for us. He is able to learn and get all this work experience, and he's practising responsibility as he still makes a contribution to the household expenses out of what he earns. I am really grateful for what this programme has done for my family."