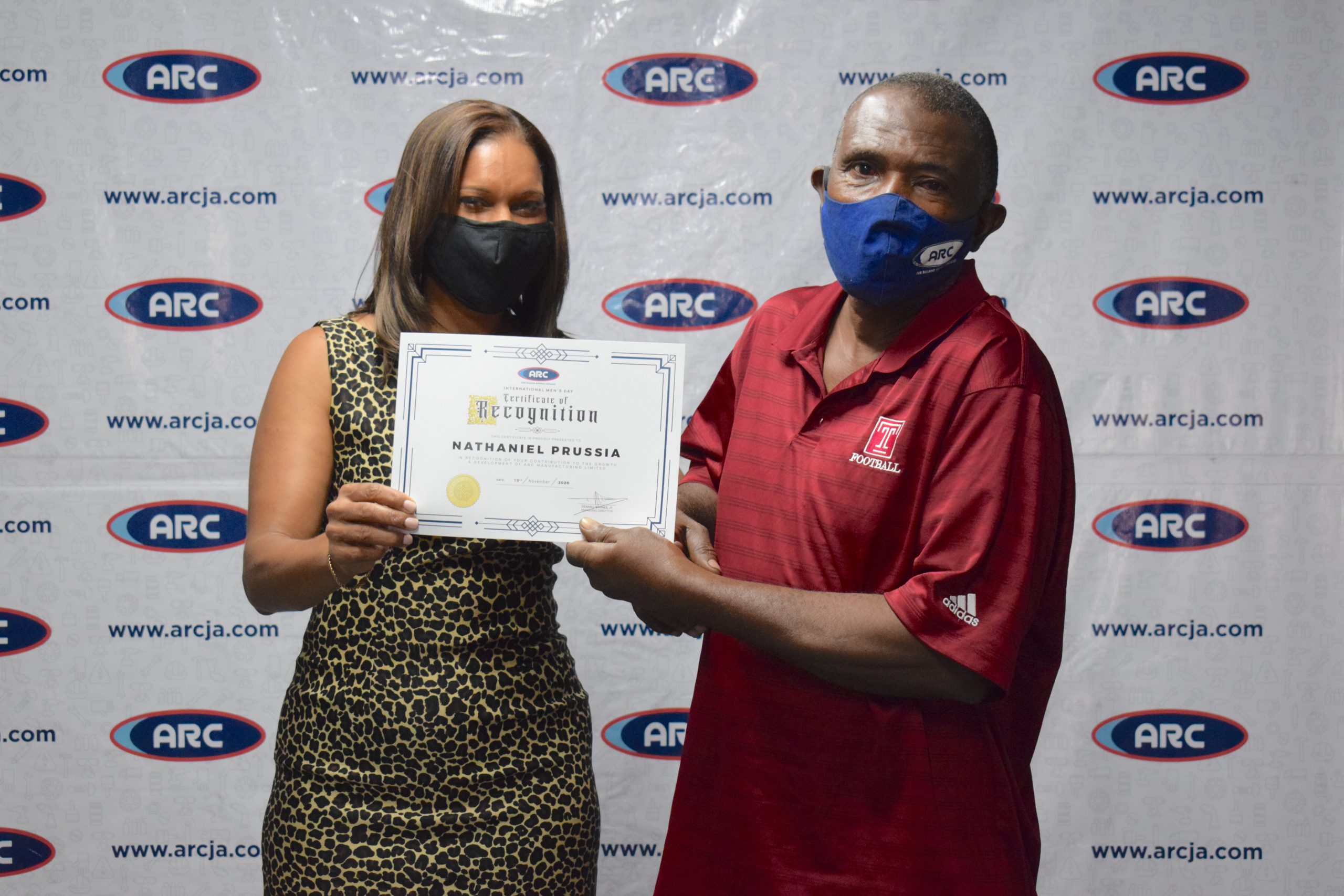 ARC Manufacturing Limited recently kicked off its Power Lunch Series in conjunction with International Men's Day, under the theme 'Better health for men & boys.'
Acting Director of Emergency Medical Services (eMs) at the Ministry of Health and Wellness, Dr. Kurdell Espinosa-Campbell, came armed with solutions to combat common health conditions affecting men in Jamaica.
"Statistics show that men are most at-risk to die from stroke, diabetes, heart disease and prostate cancer, simply because they are afraid to visit the doctor. As a result, we have to take a multifactorial approach to educate and protect these valuable members of our society," Dr. Espinosa-Campbell explained.
"So, I urge you to consult with a physician regularly because it is the only way to know if everything is working as it should, to ensure your mental and physical wellbeing.
The day's proceedings also featured 17 tenured male employees being recognized for their significant contributions to the company's growth and development.
ARC's Power Lunch Series is geared towards the holistic development of its workforce, through impactful conversations with industry experts. Over the last three years, the building materials company has intensified its efforts to provide mentorship and training for staff through its collaborative learning approach.
According to General Manager of Corporate Affairs & Finance, Novlet Deans, these initiatives create a competent and confident workforce.
"Our lunch series will exploit opportunities that can accelerate individual growth to better equip our staff for successful integration into the wider society," she stated.
"We anticipate that this will provide better outcomes for each employee while contributing to higher productivity and efficiency levels throughout our organization."
The ISO 9001:2015 certified company believes that the development of its human resources can be maximized as a distinct competitive advantage and will continue to focus on developing its staff as a key strategic imperative.
Published by Loop Jamaica.