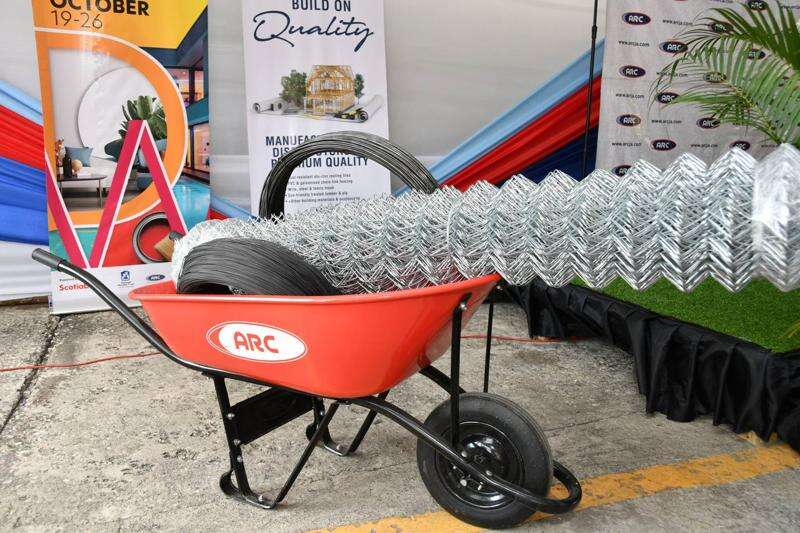 ARC Manufacturing is lobbying the Government to curb the influx of construction items being imported.
Speaking recently during Jamaica Observer's Design Week, senior managers at the company lamented that the local market is saturated with cheap imports taking away a huge share of the business.
General manager for sales and marketing Devon Brooks told the Jamaica Observer that the situation has progressively worsened and poses serious threats to construction workers in the island.
"We're apart of Caricom and as a member state there are certain benefits that should obtain being in a single market. We realise that there's dumping of certain items in our industry and market, nails are one of them. We have importation of Chinese and Dominican Republic nails on the market and the truth is when you look at quality of the product, it's night and day," Brooks argued.
He said "nails are very light items but you can feel the difference when you lift them up. When you hit one of our nails the likelihood of it bending is near impossible, when you use one of the imported nails— and workmen are using it — the nails are flying all over the place. We've seen reports of persons being injured because we have those inferior products coming on the market and it's selling because of the price points."
He explained that in most cases the importers are able to sell at a third of the price which makes it hard for his company to compete, although he maintains that ARC sells high quality products at affordable prices.
In fact, investigations conducted by the Business Observer revealed that some imported construction items are more expensive compared with ARC prices.
For example, a pound of 4-inch galvanised nail on the market is going for $359, the same item at ARC Manufacturing costs $290 per pound.
With this in mind, Brooks said the company is simply asking for some order in the market. He said right now it appears to be a free for all.
"The Government needs to have more bilateral agreements with the partnering countries. When you look at other countries they have their individual bilateral agreements with different states outside of the Caricom arrangement, we need to have our own agreements," he stated.
He emphasised that ARC is creating jobs for Jamaicans and that should be factored into the decisions which are made in the industry.
"As manufacturers we contribute to the employment of Jamaicans and we believe that the Jamaican Government should try its very best. We have to do far more protecting manufacturers in Jamaica," Brooks argued.
Nevertheless, the company is pressing ahead with plans to expand its retail space on Bell Road in St Andrew. Brooks is hopeful the new space will allow ARC to scrape back some of the market share it's lost to imports.
"Initially we occupied a very small space 5,000 sq ft, we are planning on expanding and modernise the entire area so that our customer base can grow," he said.
"We're doing it to ensure that we support all our customer base, our contractors and developers. That store will facilitate their kind of business where we have our sales reps going to the various trade shows, bringing the latest in technology and the latest in creative ideas," he continued.
He told the Business Observer that the expanded retail space should be completed within a year.
"We're kinda keeping it very close to our heart because we want to plan a nice grand opening but we are in execution mode and whatever we execute is within a twelve month period. We're not about this lengthy delay and planning. We plan quickly, accurately, we bring all the stakeholders to the table to ensure that we have flawless and quick execution. So in no time you'll be able to come and walk the floors of the store," Brooks stated.
Published by the Jamaica Observer.