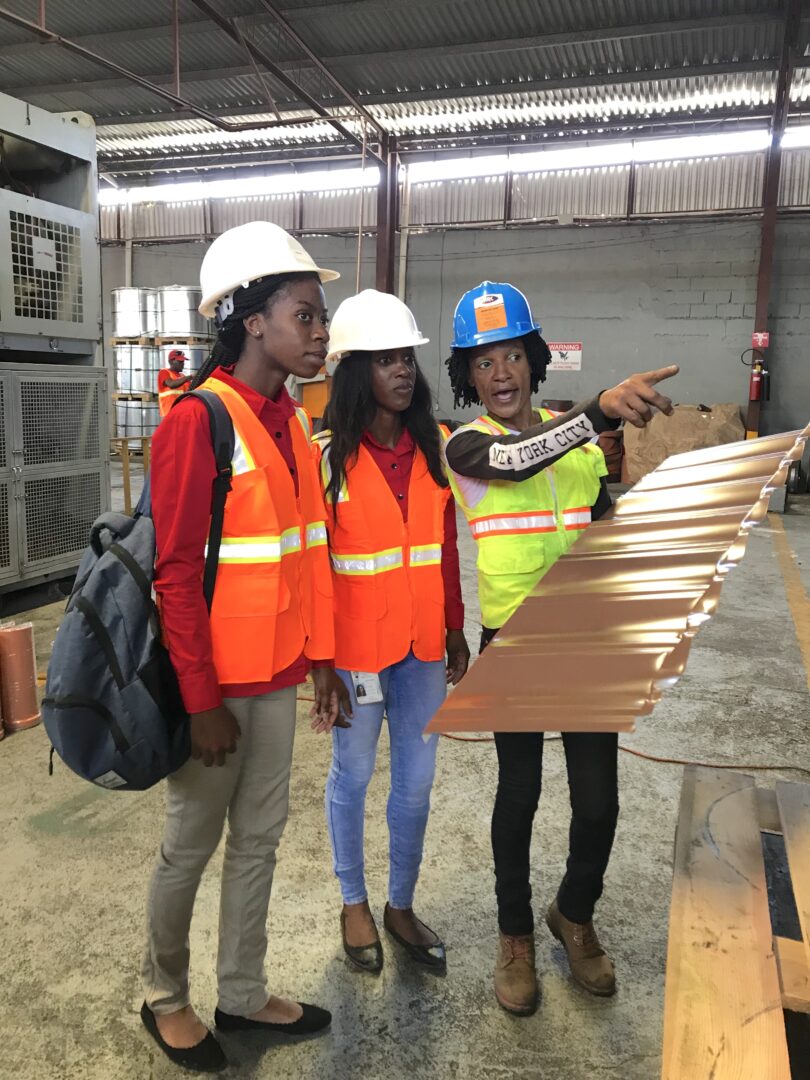 From sweeping floors to operating the fabric mesh machine; from gaining work experience to becoming a Machine Operator; or packing products for retail customers to being team leader of the Roofing Plant. These are a number of the successes shared by females employed on the manufacturing plants at ARC Manufacturing Ltd.
Being one of the largest building material suppliers and distributors in the region, hiring female workers to operate in a male-dominated field, is no easy feat. However, ARC is not afraid to embrace the growing phenomenon of gender equality in the workplace.
Team effort and personal development are factors that contribute to some of these successes and Nicola Livermore, one of Team Leaders at the Roofing Plant, can attest to this.
"I have been at ARC for the past ten years, and it's one of the best things I have done in my life". She continued to explain that there is no task in her department that she is unable to perform, as they all "work as a team and help each other to grow."
I have gained a lot of experience and knowledge being at ARC since working across departments; that is from the Cement Warehouse to the Retail Operations Department. Now I operate machines in the Roofing Plant, all because I work hard," Livermore continued.
Livermore, who credits her success and growth to a lot of prayers, is also grateful for the company's commitment to personal development through its workforce certification programmes, as she sets her eyes on working in the Sales Department.
"As a family-owned business, we pride ourselves in operating as a unit. Through the H.E.A.R.T Trust NTA, ARC provides certification opportunities to our machine operators, so that employees have an opportunity to develop themselves. We see no gender, only hard-working individuals working together to achieve one goal," states Chairman Norman Horne.
Jobs in manufacturing tend to be 'a man's world' however, ARC continues to push these boundaries with a workforce of over 20% of females and prides itself as being one of Jamaica's most customer and market-oriented businesses.