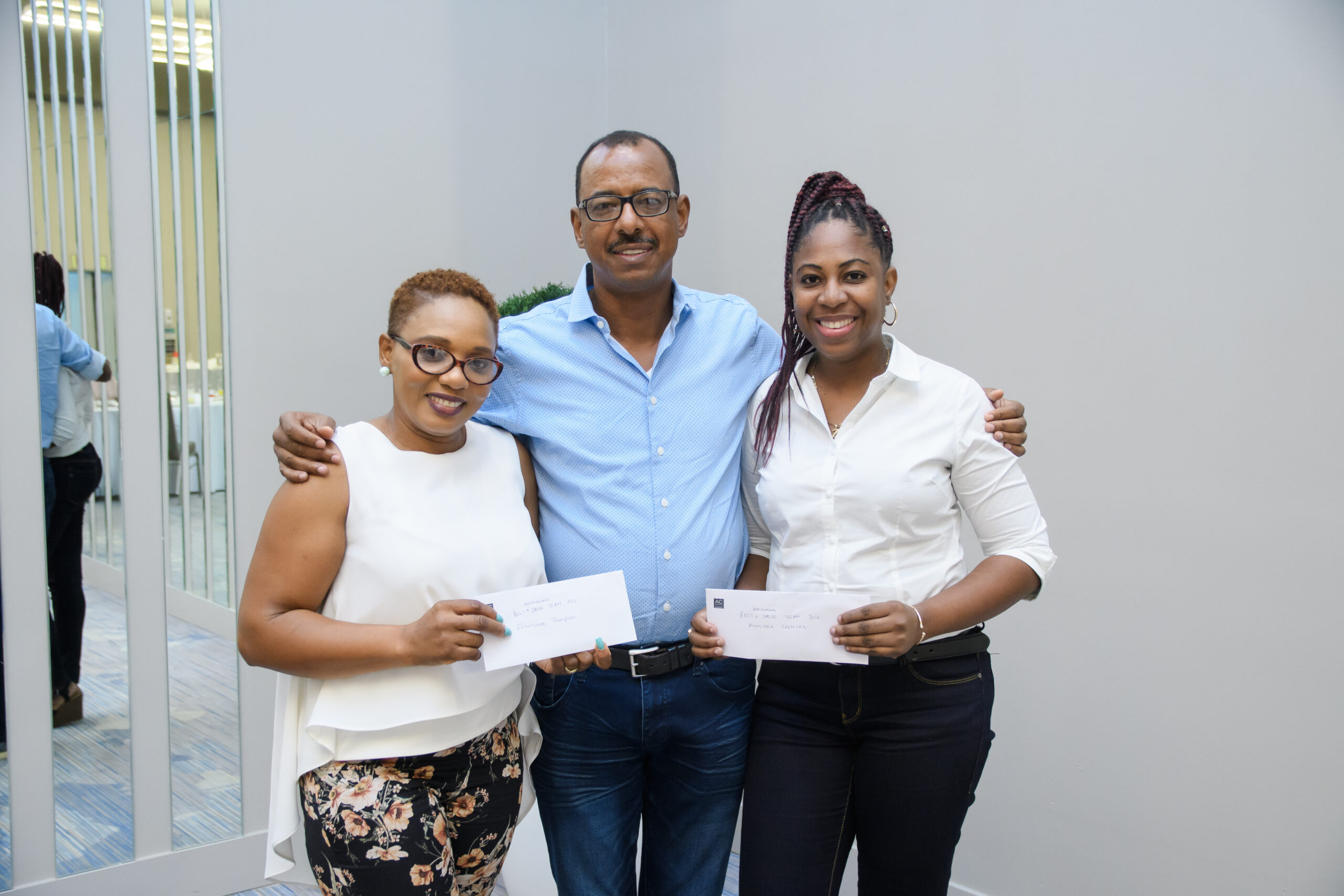 Arc Manufacturing Limited recognized its group of sales representatives for their outstanding performance in sales and customer relations, at an intimate luncheon recently.
Despite the fallouts from COVID-19, its Montego Bay office copped the title for Most Improved Division. Sales Executive Nickeisha Horne topped the charts by achieving the Highest Dollar Value Sales and Highest Gross Profit Sales.
"We have an all hands on deck approach, so each division is integrally involved in what we do. We hold ourselves to a high standard of service, therefore, from start to finish, we are there at every step of the way for our customers," she asserted while reliving a day in the life of a sales representative.
In her guest presentation, Dr. Terri-Karelle Reid expressed, "it is commendable that even during a pandemic, you stayed true to your customers because your excellence is unconditional."
Chairman Norman Horne noted that the company maintains its competitive edge by providing a superb customer experience through constant innovation, its extensive line of products, and superior delivery service islandwide.
Arc is a manufacturer of common wire nails and the sole manufacturer of binding wire in Jamaica. Its primary location is 14 Bell Road, which houses the corporate offices, warehouses, distribution hub, and manufacturing plants.
The company also operates a sales office, warehouse, and distribution outlet in Ironshore, Montego Bay.
Published by Loop Jamaica.