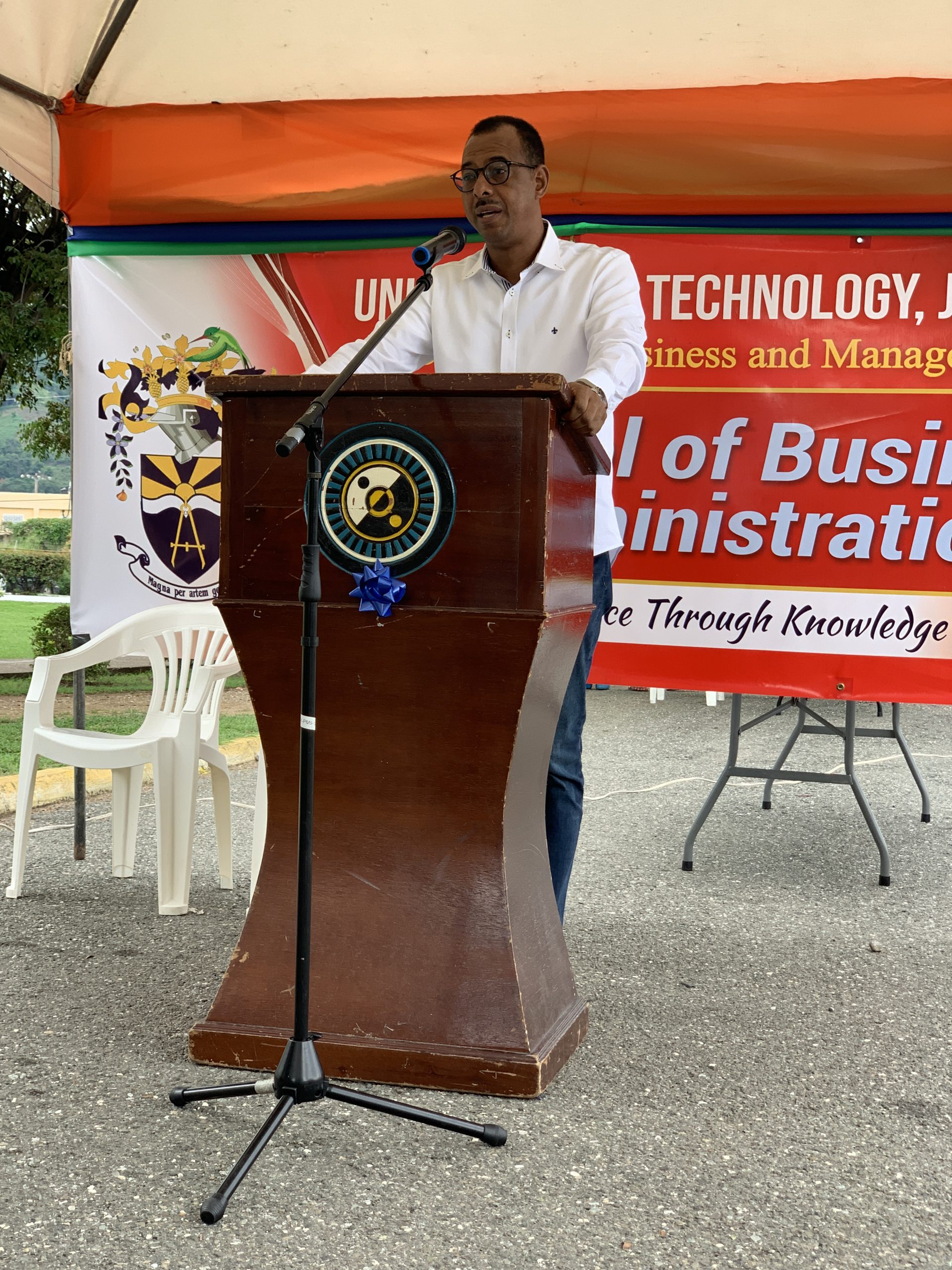 Executive chairman of ARC Manufacturing Ltd Norman Horne has impressed upon University of Technology, Jamaica (UTech) students the importance of passion in business pursuits.
Horne was addressing the university's Entrepreneurial Expo last Wednesday. The event, presented by students from the Joan Duncan School of Entrepreneurship, was held under the theme 'Creating Opportunities, Developing Economies' and saw several booth set-ups from local micro-businesses in sectors spanning food preparation, health, and beauty to fashion and home décor.
Horne drove home the steps to successful entrepreneurship. "In Jamaica, ARC is a large enterprise, employing over 500 persons but we started very small  with passion alone as the beginning of our success," stated Horne as he guided attendees through the technical and theoretical aspects of Jamaican entrepreneurship.
Through the duration of his just under 20-minute presentation, the ARC CEO detailed his initial humble upbringing to early life and the opportunity to study overseas, an opportunity, which eventually earned him, acclaim in the local business fraternity.
Engaging students with his steps to personal success Horne also relied on textbook theory as he explained key concepts to business sustainability, especially in the Jamaican market. The subject of much turmoil and spills developing economies like Jamaica often present entrepreneurs with a true test of will power and faith, Horne explained, "only the paranoid survive".
"Where will initial investment come from? How will you cover ongoing expenses before generating a profit? These questions must be answered. How will you manage? You do so by following gut feelings, doing research, business intelligence, lobbying, personal experience and sometimes relying on the experience of others. What are the resources available? Who is your competition? We asked ourselves these questions regularly and we not only managed but we managed very well and remained almost clinically focused," continued Horne.
The former senator emphasized the importance of sticking to the initial plan and details laid out after research, SWOT and other analyses. He also stressed the importance of integrity in business and maintaining an excellent reputation.
"Successful entrepreneurs use the plans they have created; consistently and patiently working hard to establish their businesses; always marry the practical lessons to the theoretical lessons. Your mind will lead you, your work ethic will push you forward and your sound character will cement your success," Horne stated.
Published by The Jamaica Observer