GROWING up in Bull Savannah, St Elizabeth, Naedria Dyer's goal was to become a teacher, but her life took an unexpected turn when she began her first job as a customer service representative at ARC Manufacturing Limited. The St Elizabeth native was determined to make her mark in the male-dominated field, which led to a career spanning roles in the commercial, credit and human resources arenas while in the big city.
Now the head of the company's Montego Bay branch, Dyer's journey to the top was no easy feat. She traded in her stilettos for steel-toed boots, and defied all odds to become a respected leader in the building materials industry.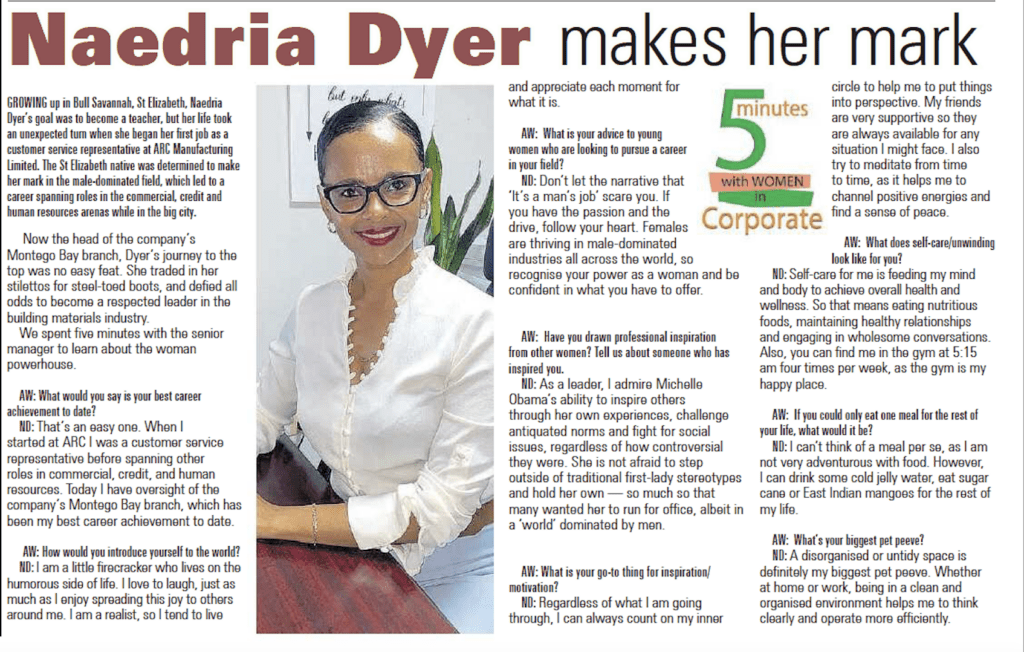 Published by the Jamaica Observer.