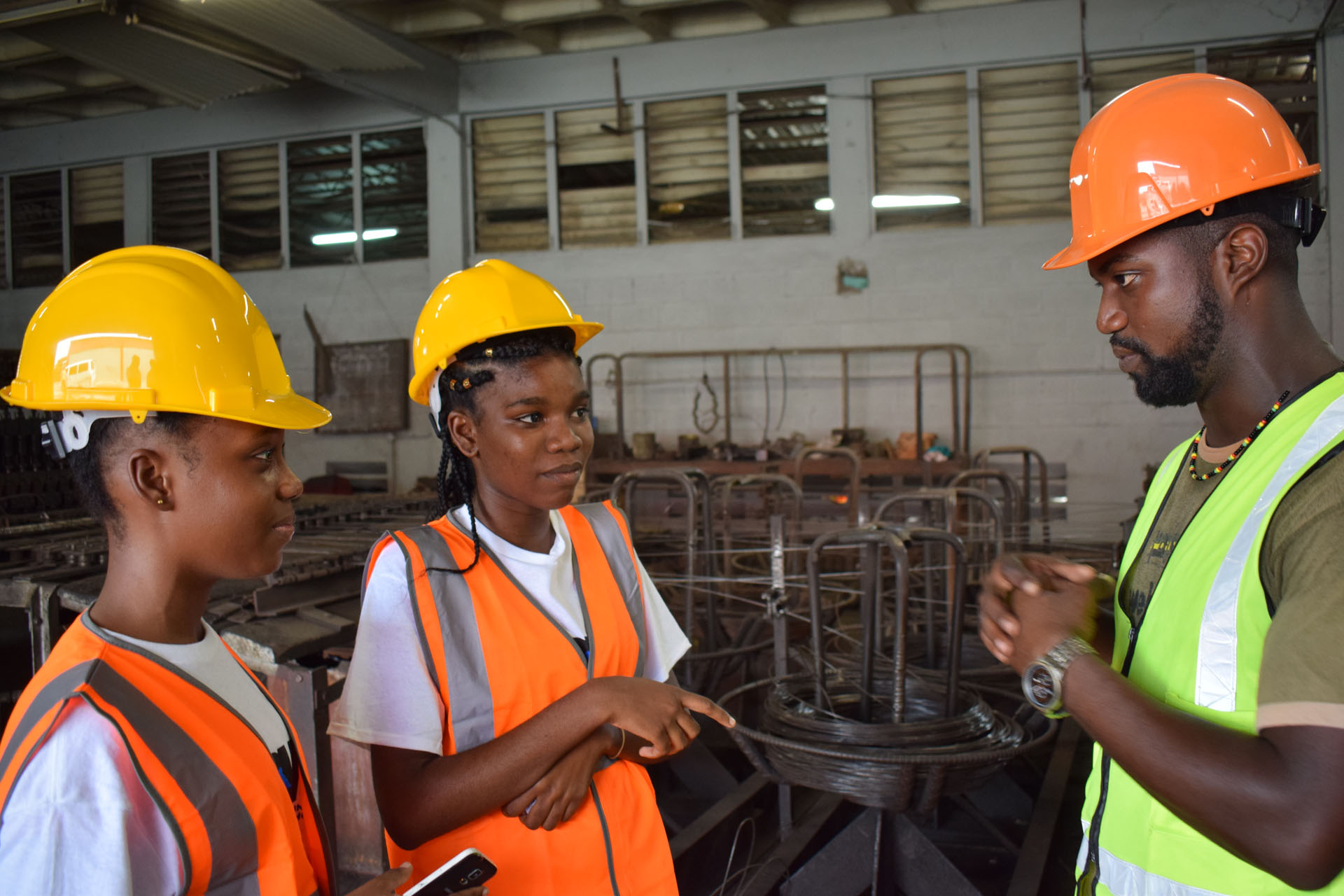 A visit to ARC Manufacturing Ltd on Bell Road in Kington proved to be a huge source of inspiration for a group of over 50 students from Hanover.
The group toured the ARC Manufacturing plant recently, as part of an initiative by the Hanover Hope Foundation.
Intrigued by the operations they were introduced to on the tour, quite a number of students expressed interest in pursuing careers in the manufacturing industry. Even one young aspiring lawyer shared that she was seriously contemplating making a switch to the sciences so that she could earn the requisite qualifications to become an engineer.
"Normally, a lot of people don't think about all the careers out there other than the usual doctor, lawyer, teacher and police," shared Julian Blagrove, a student from Rose Hall High School. "But at ARC, we got to see so many other professionals at work, even in some careers we never knew existed before. I'm definitely inspired and very happy that I got to come and see it for myself."
Another student, Ovando Bates from Green Island High School, was shocked to see a female forklift operator at work.
"I never knew women did those kinds of jobs," said Bates. "But it's really cool to see women doing those things and it just shows you that there really are no limits to what people can do, whether they are men or women."
Katrin Casserly, a member of the Hanover Hope Foundation, noted: "We wanted to expose the students to manufacturing and other non-traditional careers, and we thought ARC would be perfect for that. The students were able to see first-hand how a manufacturing plant works, and they got the chance to talk to the people who work there, ask them questions and learn how things work."
Casserly added, "Many of the students have never been to Kingston before, and even those who have may not necessarily have gotten exposure to this side of the town. So I am glad the students got the opportunity to come and see it for themselves, and I am even more happy about how inspired they are to use what they have learnt in their own lives. It really gives us a lot of hope, and that is the kind of experience we want to create for Hanover youths through the Foundation."
Over 50 students from Rusea's, Rhodes Hall, Green Island and Hopewell High Schools in Hanover participated in the tour, which started at ARC Manufacturing Ltd. The group also visited several iconic spots in Kingston, including the National Gallery and the Caribbean Maritime Institute.
Published by Loop Jamaica.