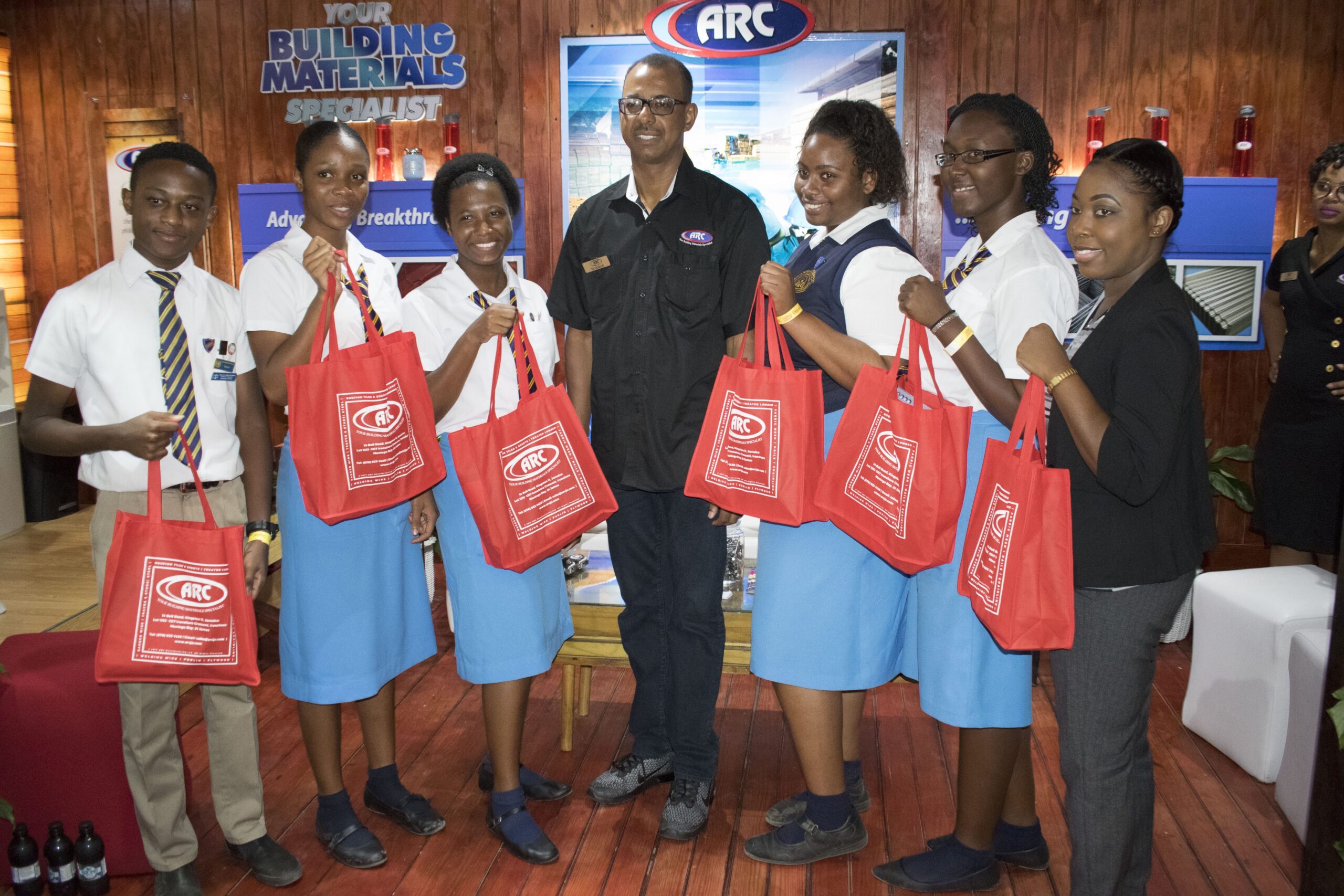 Kingston, Jamaica—20th April, 2018: While buyers explored the aisles of the 2018 JMA/JEA Expo for locally manufactured products, local manufacturer Norman Horne, hosted a group of students from the Ardenne High School Entrepreneurship Club. The visit quickly turned into a mentorship session, as the students engaged Horne with probing questions about his company, the industry and his personal experience as an entrepreneur and manufacturer in Jamaica.
"It's refreshing to see so many young persons interested in the local manufacturing sector," Horne observed. "Typically, high school students would lean towards more traditional professions but when you hear youngsters expressing an interest in entrepreneurship and manufacturing, it shows promise for Jamaica's future."
Horne was so impressed by the students that he invited them to intern at ARC Manufacturing Ltd where they will be exposed to invaluable hands-on experience.
"As a local manufacturer, I want to play a part in encouraging these students to take advantage of the opportunities that are available locally. There are many under-served industries that could be turned into lucrative ventures for youths who aspire to be entrepreneurs and sometimes, all they need is a little inspiration and guidance from those who are in the sector."
Grateful for the opportunity to engage a local Managing Director in conversation, Head Girl of Ardenne High, Lori-Ann Grossett said, "Talking to Mr. Horne has really shown me how important it is to think outside of the box. Being able to get his insight on accessing capital and resources as a business owner, as well as managing and mitigating risks was really helpful, and I'm very happy I was able to talk to him this way."
She added, "When we asked why he changed from working in the banking sector to the manufacturing industry, he said that the potential to sell commodities is unlimited, while services can only be offered within the twenty-four hours of each day. That was something I hadn't thought of before, so that was also very eye-opening for me."
Melanie Dwyer, Faculty Coordinator for the Club and Business Teacher at Ardenne High School also noted, "I always appreciate opportunities for our students to interact with top local business leaders and Mr. Horne was able to give the students a good look at the industry. I know this will go a far way for them."
Horne is Executive Chairman of ARC Manufacturing Ltd, a local manufacturer and distributor of building materials. The company  produces and distributes building materials, including nails, wire products, structural materials, roofing profiles and zinc. ARC Manufacturing also operates the only lumber treatment plant in Jamaica and has a total of seven factories on its Kingston property.