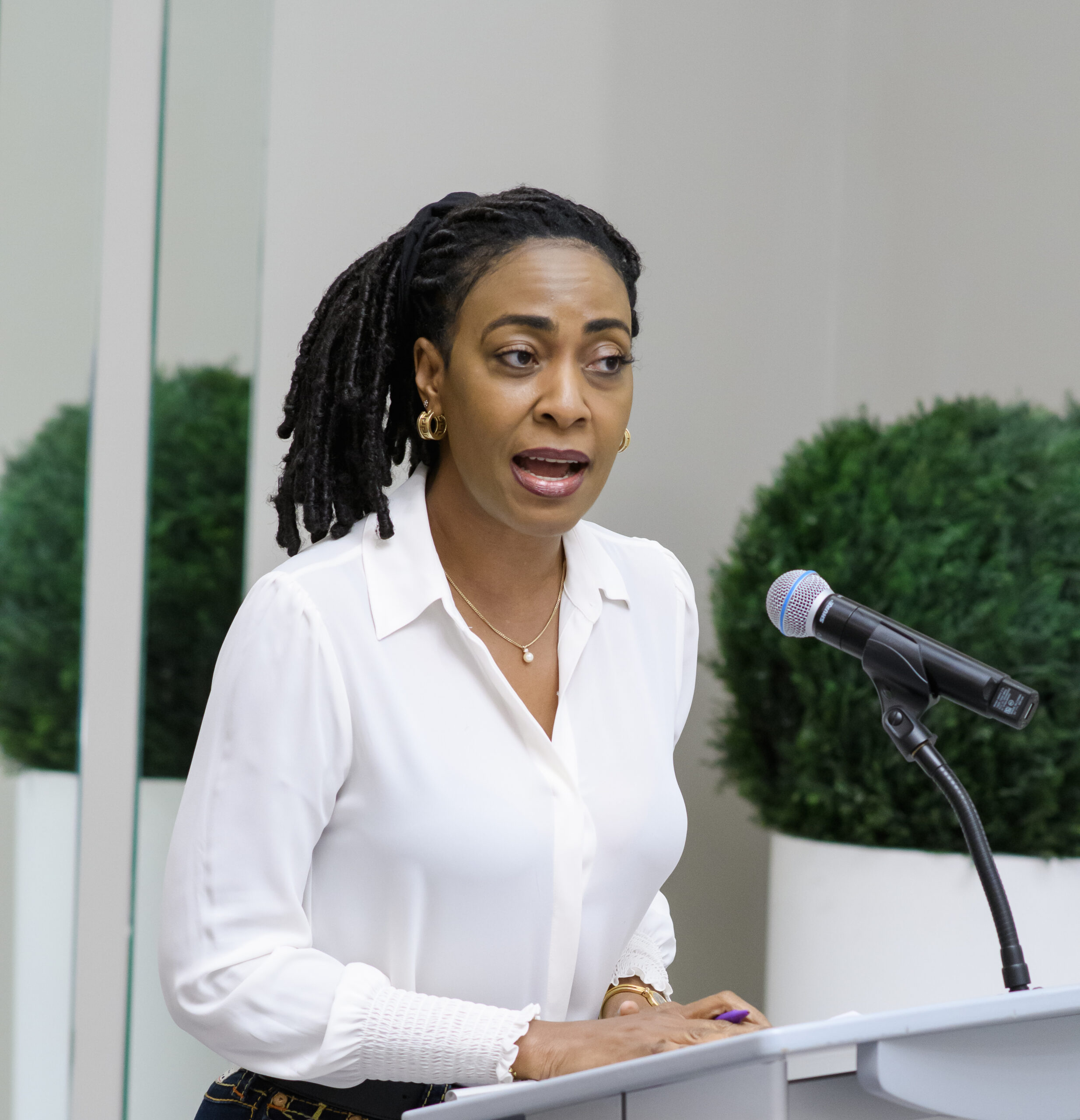 Due to increasing statistics of domestic violence across the globe, ARC Manufacturing Limited tackled the issue during the third instalment of its Power Lunch Series recently.
The event which was hosted via Zoom, featured Deputy Commissioner of Police (Ret'd) Novelette Grant delivering an impactful presentation on 'Violence Against Women'.
During her presentation, Grant explored the effects of domestic violence on victims, businesses, and the economy as "it robs victims of their dignity and health, business continuity is affected through reduced productivity which negatively impacts the economy."
There has been a global increase in domestic violence cases since the pandemic, so Grant urged her audience to use their power to challenge violence against women, advocate for change and gain the necessary knowledge to combat gender inequality, as it is a shared endeavour.
"Let us start to think about how we educate and train our boys in the ways of respect, empathy, and what it means to have healthy relationships and care for the dignity of those around," she shared.
According to the General Manager of Corporate Affairs & Finance, Novlet Deans, the ISO 9001:2015 company exploits a number of programs that contribute to behavioural change and improved self-development.
"We try to connect our staff with the right resources to help them improve in every aspect of their lives. That, coupled with an environment where they can nurture their talents and assume fundamental roles within the organization, is what we believe will help to create more exemplary and effective leaders," she stated.
ARC's Power Lunch Series, is one of many initiatives that provide staff with opportunities for personal and professional enrichment, via key speakers from various sectors. The building materials company is expected to continue this trend as it looks to create an environment of equality and mutual respect, where women are represented in leadership roles and further career advancement opportunities for all its staff.