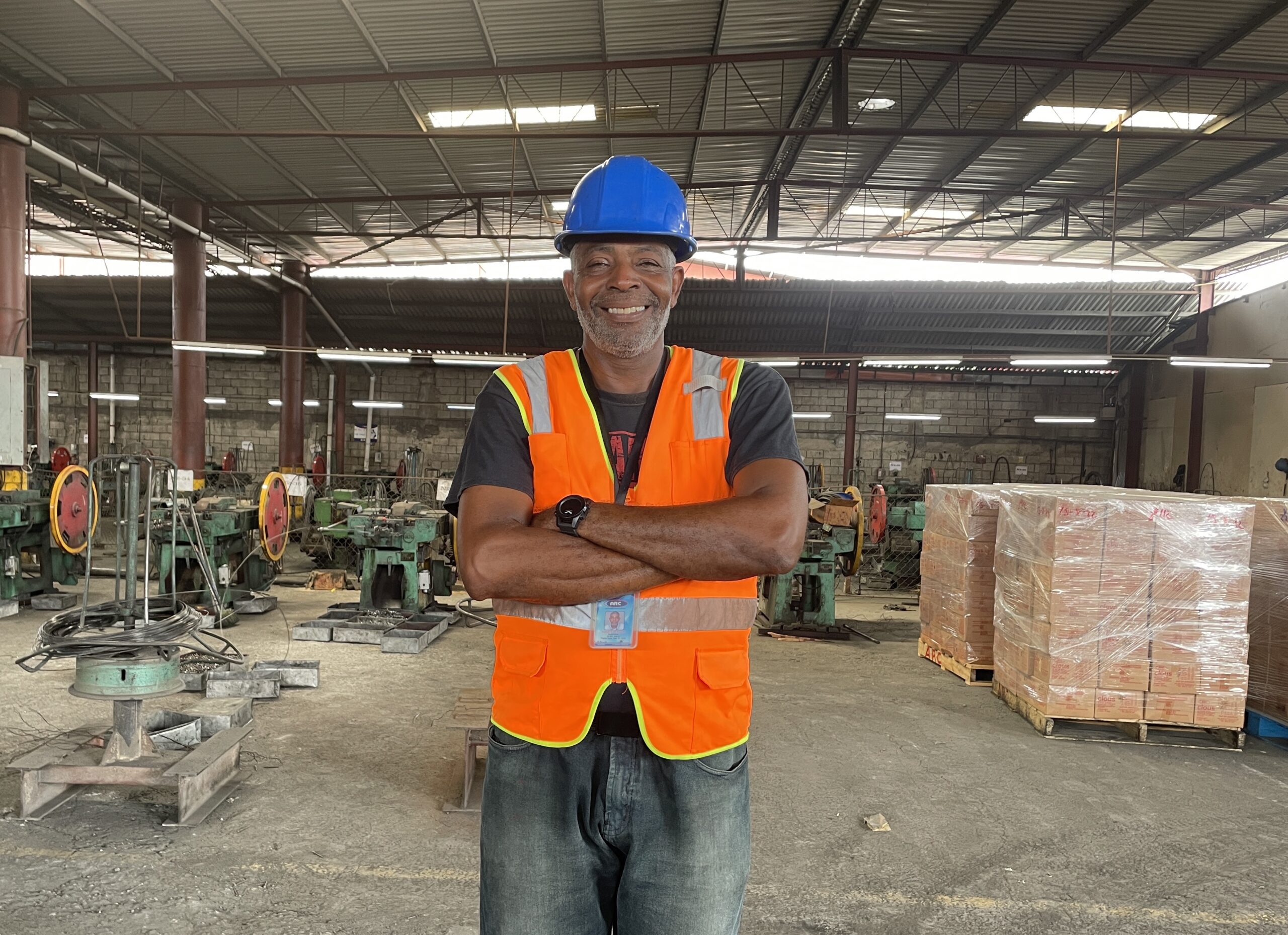 From watching his father in action as a supervisor in the engineering department at the National Water Commission (NWC), Horace Pennant knew he wanted to be in a profession that involved working with his hands. 
His first job as he entered adulthood involved working alongside his father but he left the working environment as he craved to do more.
"I was working on a spray foam machine after I left NWC and even though I found favour in it, a doctor told me that the chemical I was using, me did haffi hop out of it because after a time me would a get cancer. So I left it and I was at home, not doing anything and someone introduced me to ARC Manufacturing say dem employing workers. I get the work as a machine operator in the nail department and I didn't even know say nail make out here," Pennant joked.
The Grove Road, St Andrew, native has since found his niche working at the manufacturing company for more than a decade, where he is the supervisor of the nail plant. His current position is one he ascended to two years after he started working at the company. He reminisced on his first day on the job, where he learnt the key steps of making common wire nails. Pennant spent two weeks in training, familiarising himself with the nail making machine and getting acquainted with the sophisticated and delicate process of making nails.
"The simple version of making nails depends on the size nails that you want. So we make from one-inch to six-inch nail. It's 10 different sizes of nail. Say you want to make a two-and-a-half-inch nail, you take the wire and it draw to that size of the nail and you load it on to the sieve. It's like a needle and thread, you string it up and start to sew. The machine does everything, make the head, the point, cut it and we just full it from the point," he explained. Once that process is completed, the nails are placed in a tumbler to be cleaned and quality checked, and then they are packaged for local sale or export.
Decked in his hard hat, reflector vest and steel toe boots, the 54-year-old has the daily task of leading a team of 25 highly trained workers in the production of nails and managing the nail inventory. The father of four shared that he remains dedicated to his job because of his peers and his family, knowing that he is motivating another generation of technicians. In addition to the on the job training he has received, Pennant is a certified machine and forklift operator, having completed courses administered by the HEART/NSTA Trust.
Pennant, who is a past student of Wolmer's Boys' School and St Joseph's High told THE STAR that nail production requires one to pay keen attention to details, adhere to safety protocols, be an exemplary leader and a good listener, and to have patience.
"I don't think I would ever leave this job for another job. I see room here to grow and I have learnt a lot to the point where I can teach others" Pennant said.
Published by The Star.